Product Description
The YRKS large-scale motor is a high-voltage wound-water-cooled three-phase asynchronous motor. The power class, installation dimensions and electrical performance of this type of motor are in compliance with relevant IEC standards. The basic installation method of the motor is the horizontal bottom angle (IMB3), the working system is the continuous working system (S1), and the wound rotor is made of Class F insulation material.
YRKS large slip ring motor bearings are divided into 2 types, rolling bearing and sliding bearing, depending on the motor power and speed. The rated frequency of the motor's power supply is 50Hz, the rated voltage is 6000V/10000V, and the basic type of protection is IP54. The motor slip ring housing can be protected to IP22 or IP23. Other voltage, frequency and degree of protection motors are also available upon request.
YRKS large water cooler motor addition set, bearing temperature measuring device, can also add heating device inside the motor, the shaft extension of the motor uses the tangential key, the motor carbon brush is not lifting structure, the front and rear bearing chambers of the motor have Oil filling and oil draining device.
YRKS large slip ring motor can be used to drive various kinds of machinery, such as compressors, pumps, crushers, cutting machine tools, transportation machinery and other mechanical equipment, in mining, machinery industry, petrochemical industry, power plants and other industrial and mining. Used as a prime mover in an enterprise. The motor used to drive the blower, coal mill, rolling mill and winch should indicate the purpose and technical requirements when ordering, and adopt special design to ensure reliable operation.
Center height range: H400 ~ 1000mm
Power range:200kW ~ 12000kW
Number of poles: 4/6/8/10/12
Rated voltage: 6000V/6600V/10000V/11000V
Rated frequency: 50HZ/60HZ
Protection level: IP54 or IP55
Insulation class: F
Work system: S1 (continuous)
Cooling method: IC81W
Installation form: IMB3
Motor connection: Y (three outlet terminals in the junction box, the junction box from the extension of the spindle is located on the right side of the base)
Altitude: no more than 1000m
This type of motor is suitable for use in environments where the ambient air temperature does not exceed 40 ° C and there is no serious dust, the minimum ambient air temperature is -15 ° C, and there is no corrosive and explosive gas in the air (which can also be made into a damp heat or high-altitude motor).
Comparison of different series High Voltage motors
YRKS large high-voltage wound rotor slip ring motor can increase the starting torque at a small starting current. The motor is suitable for applications where the capacity of the feeder line is insufficient to start the squirrel-cage rotor, the starting time is long, the starting is frequent, and the small-range speed regulation is required. This series of motors has the advantages of high efficiency, energy saving, low noise, low vibration, light weight, reliable performance, convenient installation and maintenance.
Main process flow of the motor
Motor stator: casing processing → punching press → iron core seating → coil making → weaving → dipping paint drying
Electronic rotor: blank shaft processing → iron core press installation → iron core cast aluminum → rotor string shaft → weave → dipping paint drying → dynamic balance
Motor assembly: stator rotor assembly → machine test → motor appearance coloring → packaging storage
The company insists on providing high-quality motor products and services to users, and has won high praise from many domestic and foreign customers. The company will receive many foreign merchants to visit our factory every year, and establish a good cooperative relationship through on-site inspection of our factory. Our company always welcomes customers to visit our factory.
If you are interested in our products motor,pls feel free to contact us!  Thank you very much!
HangZhou CZPT Electric Motor Technology Co., Ltd
ADDRESS: Industrial Zone, Zhangjiazhuang Town, Airport Road, gaocheng District, HangZhou, ZheJiang , China
ZheJiang PROVINCE, CHINA
Welcome to visit our factory!!!
 
No.

Squirrel-cage motor

Y JS

YKK

YKS

Y2, Y3

Slip ring motor

YR JR JR2

YRKK

YRKS

YR2, YR3

1

Structure

Box-type construction, made up of steel plates welded with each other

Compact struction

2

Cooling method

IC01 or (IC11, IC21, IC31)

IC611 or IC616

IC81W

IC411

3

Natural ventilation, with top mounted protection cover

With top mounted air-air cooler

With top mounted air-water cooler

4

Protection type

IP23

IP44 or IP54

IP44 or IP54

IP54

5

Insulation

F

6

Mounting arrangement

IMB3

7

Voltage available

380 v, 2400 v, 3kv, 3.3kv; 4160 v, 6kv, 6.6kv; 10kv, 11kv

8

Frequency available

50Hz , 60Hz
No.

Squirrel-cage motor

Y JS

YKK

YKS

Y2, Y3

Slip ring motor

YR JR JR2

YRKK

YRKS

YR2, YR3

1

Structure

Box-type construction, made up of steel plates welded with each other

Compact struction

2

Cooling method

IC01 or (IC11, IC21, IC31)

IC611 or IC616

IC81W

IC411

3

Natural ventilation, with top mounted protection cover

With top mounted air-air cooler

With top mounted air-water cooler

4

Protection type

IP23

IP44 or IP54

IP44 or IP54

IP54

5

Insulation

F

6

Mounting arrangement

IMB3

7

Voltage available

380 v, 2400 v, 3kv, 3.3kv; 4160 v, 6kv, 6.6kv; 10kv, 11kv

8

Frequency available

50Hz , 60Hz
How to Select a Gear Motor
A gearmotor is an electrical machine that transfers energy from one place to another. There are many types of gearmotors. This article will discuss the types of gearmotors, including Angular geared motors, Planetary gearboxes, Hydraulic gear motors, and Croise motors. In addition to its uses, gearmotors have many different characteristics. In addition, each type has distinct advantages and disadvantages. Listed below are a few tips on selecting a gearmotor.
Angular geared motors
Angular geared motors are the optimum drive element for applications where torques, forces, and motions need to be transferred at an angle. Compared to other types of geared motors, these have few moving parts, a compact design, and a long life. Angular geared motors are also highly efficient in travel drive applications. In addition to their durability, they have a low maintenance requirement and are highly corrosion-resistant.
Helical worm geared motors are a low-cost solution for drives that employ angular geared motors. They combine a worm gear stage and helical input stage to offer higher efficiency than pure worm geared motors. This drive solution is highly reliable and noise-free. Angular geared motors are often used in applications where noise is an issue, and helical worm geared motors are particularly quiet.
The gear ratio of an angular geared motor depends on the ratio between its input and output shaft. A high-quality helical geared motor has a relatively low mechanical noise level, and can be installed in almost any space. The torque of a helical geared motor can be measured by using frequency measurement equipment. The energy efficiency of angular geared motors is one of the most important factors when choosing a motor. Its symmetrical arrangement also allows it to operate in low-speed environments.
When selecting the right angular geared motor, it is important to keep in mind that increased torque will lead to poor output performance. Once a gear motor reaches its stall torque, it will no longer function properly. This makes it important to consult a performance curve to choose the appropriate motor. Most DC motor manufacturers are more than happy to provide these to customers upon request. Angular geared motors are more expensive than conventional worm gear motors.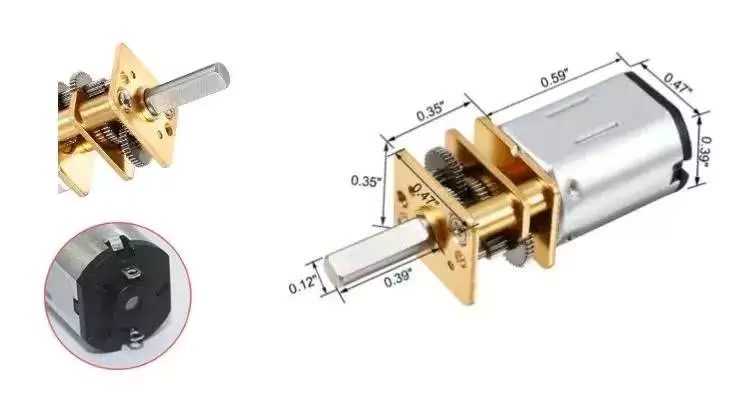 Planetary gearboxes
Planetary gearboxes are used in industrial machinery to generate higher torque and power density. There are three main types of planetary gearboxes: double stage, triple stage, and multistage. The central sun gear transfers torque to a group of planetary gears, while the outer ring and spindle provide drive to the motor. The design of planetary gearboxes delivers up to 97% of the power input.
The compact size of planetary gears results in excellent heat dissipation. In some applications, lubrication is necessary to improve durability. Nevertheless, if you are looking for high speed transmission, you should consider the additional features, such as low noise, corrosion resistance, and construction. Some constructors are better than others. Some are quick to respond, while others are unable to ship their products in a timely fashion.
The main benefit of a planetary gearbox is its compact design. Its lightweight design makes it easy to install, and the efficiency of planetary gearboxes is up to 0.98%. Another benefit of planetary gearboxes is their high torque capacity. These gearboxes are also able to work in applications with limited space. Most modern automatic transmissions in the automotive industry use planetary gears.
In addition to being low in cost, planetary gearboxes are a great choice for many applications. Neugart offers both compact and right angle versions. The right angle design offers a high power-to-weight ratio, making it ideal for applications where torque is needed to be transmitted in reverse mode. So if you're looking for an efficient way to move heavy machinery around, planetary gearboxes can be a great choice.
Another advantage of planetary gearboxes is their ability to be easily and rapidly changed from one application to another. Since planetary gears are designed to be flexible, you don't have to buy new ones if you need to change gear ratios. You can also use planetary gears in different industries and save on safety stock by sharing common parts. These gears are able to withstand high shock loads and demanding conditions.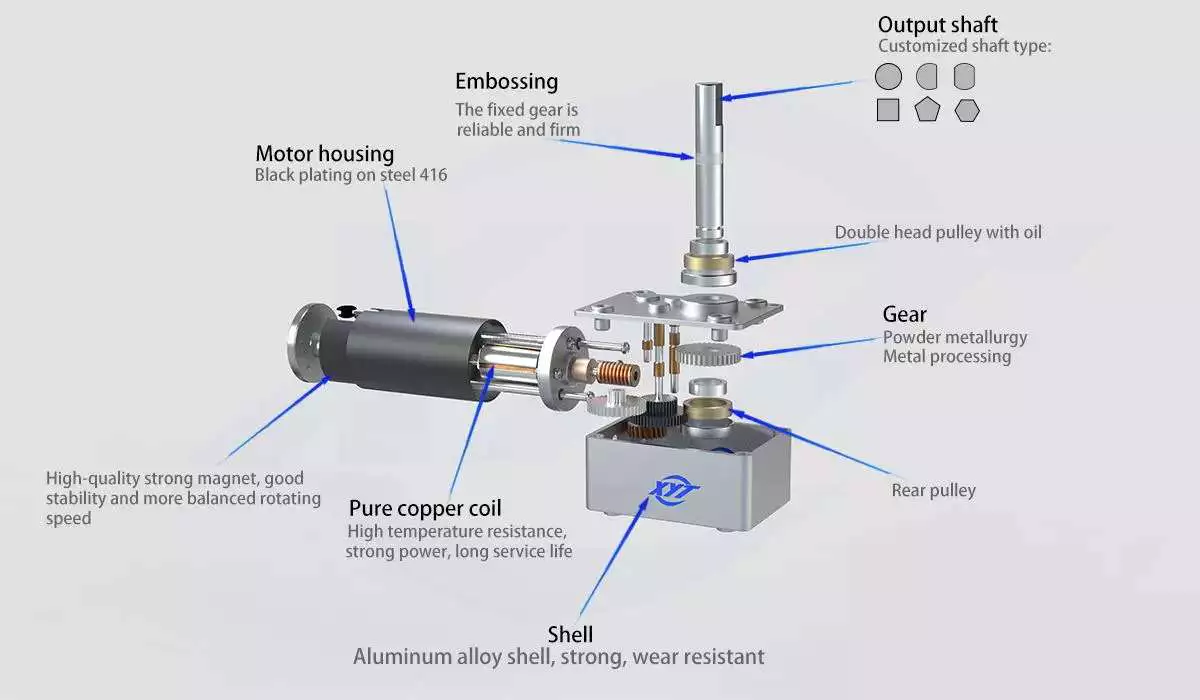 Hydraulic gear motors
Hydraulic gear motors are driven by oil that is pumped into a gear box and causes the gears to rotate. This method of energy production is quiet and inexpensive. The main drawbacks of hydraulic gear motors are that they are noisy and inefficient at low speeds. The other two types of hydraulic motors are piston and vane-type hydraulic motors. The following are some common benefits of hydraulic gear motors.
A hydraulic gear motor is composed of two gears – a driven gear and an idler. The driven gear is attached to the output shaft via a key. High-pressure oil flows into the housing between the gear tips and the motor housing, and the oil then exits through an outlet port. Unlike a conventional gear motor, the gears mesh to prevent the oil from flowing backward. As a result, they are an excellent choice for agricultural and industrial applications.
The most common hydraulic gear motors feature a gerotor and a drive gear. These gears mesh with a larger gear to produce rotation. There are also three basic variations of gear motors: roller-gerotor, gerotor, and differential. The latter produces higher torque and less friction than the previous two. These differences make it difficult to choose which type is the best for your needs. A high-performance gear motor will last longer than an ordinary one.
Radial piston hydraulic motors operate in the opposite direction to the reciprocating shaft of an electric gearmotor. They have nine pistons arranged around a common center line. Fluid pressure causes the pistons to reciprocate, and when they are stationary, the pistons push the fluid out and move back in. Because of the high pressure created by the fluid, they can rotate at speeds up to 25,000RPM. In addition, hydraulic gear motors are highly efficient, allowing them to be used in a wide range of industrial and commercial applications.
Hydraulic gear motors complement hydraulic pumps and motors. They are also available in reversible models. To choose the right hydraulic motor for your project, take time to gather all the necessary information about the installation process. Some types require specialized expertise or complicated installation. Also, there are some differences between closed and open-loop hydraulic motors. Make sure to discuss the options with a professional before you make a decision.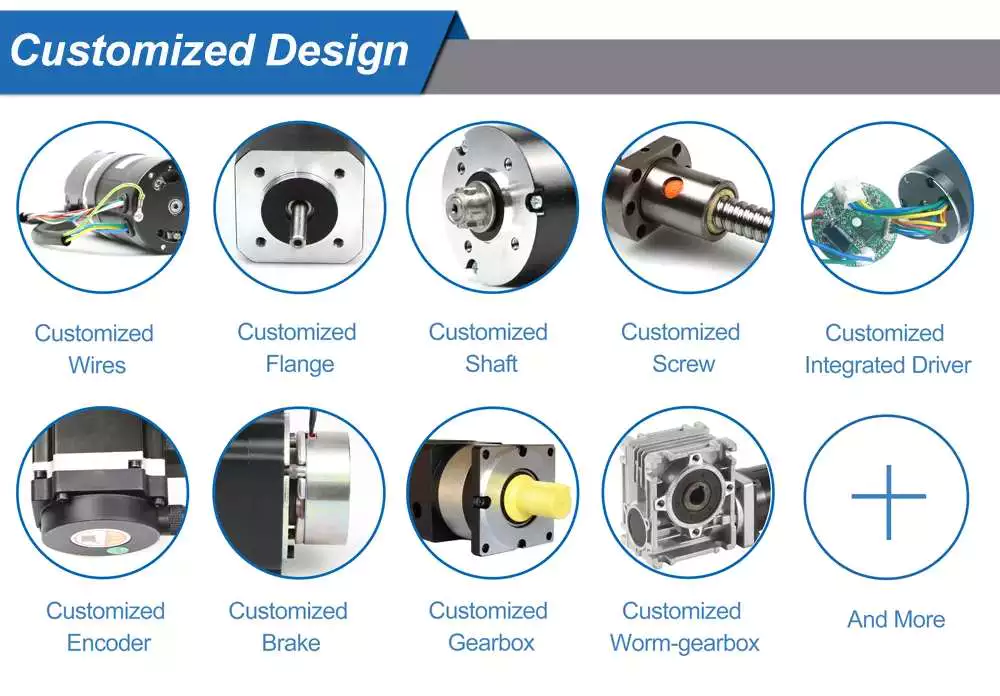 Croise motors
There are many advantages to choosing a Croise gear motor. It is highly compact, with less weight and space than standard motors. Its right-angle shaft and worm gear provide smooth, quiet operation. A silent-type brake ensures no metallic sound during operation. It also offers excellent positioning accuracy and shock resistance. This is why this motor is ideal for high-frequency applications. Let's take a closer look.
A properly matched gearmotor will provide maximum torque output in a specified period. Its maximum developing torque is typically the rated output torque. A one-twelfth-horsepower (1/8 horsepower) motor can meet torque requirements of six inch-pounds, without exceeding its breakdown rating. This lower-cost unit allows for production variations and allows the customer to use a less powerful motor. Croise gear motors are available in a variety of styles.